Employee
Employee List
You can list all your employees by clicking in the Employee menu from the sidebar. Depending upon your permission, you will get the list of employees.
There are two different views available. List view & Card view.
You can filter the results & also perform sorting & ordering by given columns. Users with export permission can take print outs, generate PDF or export as excel sheet.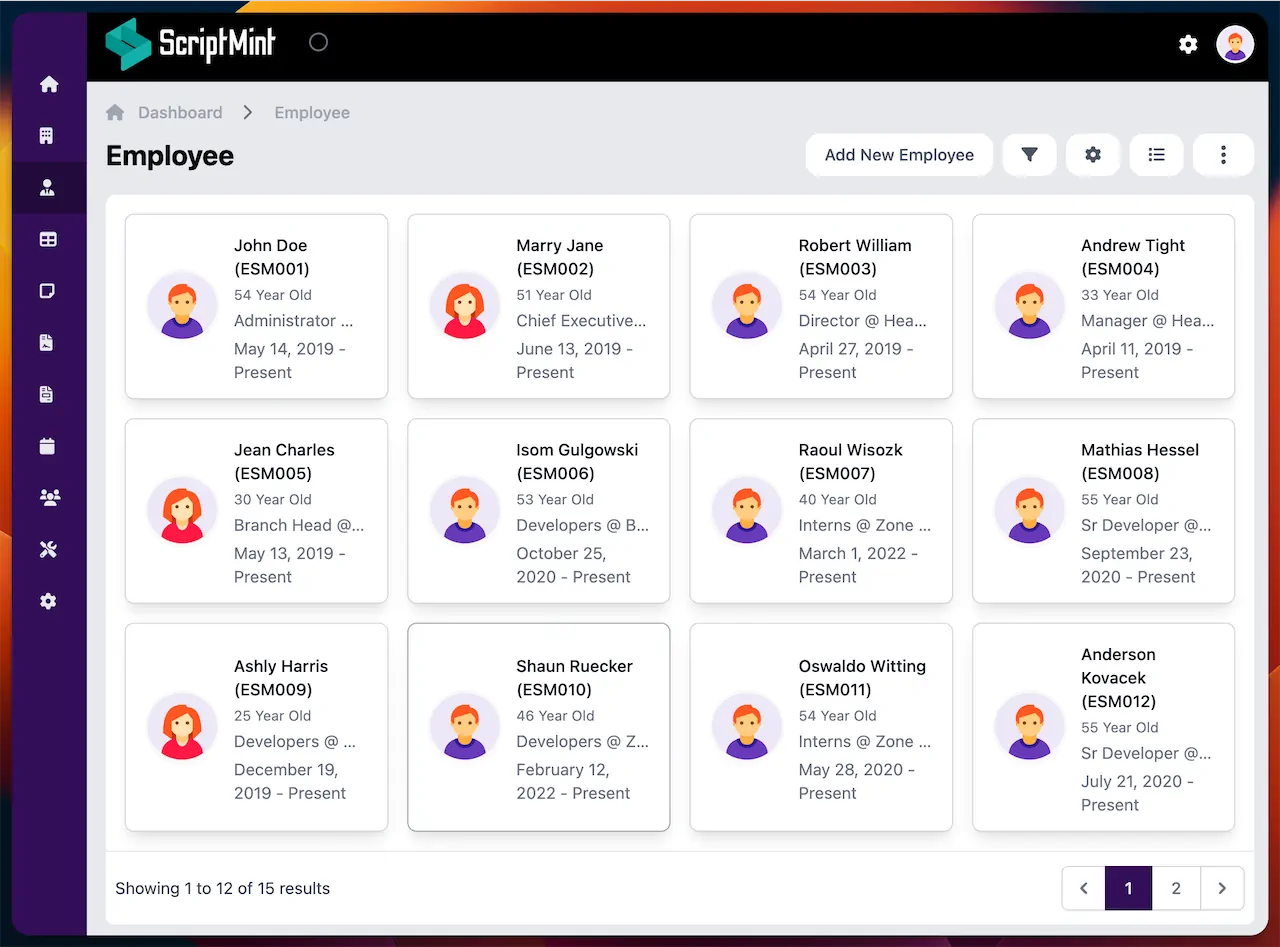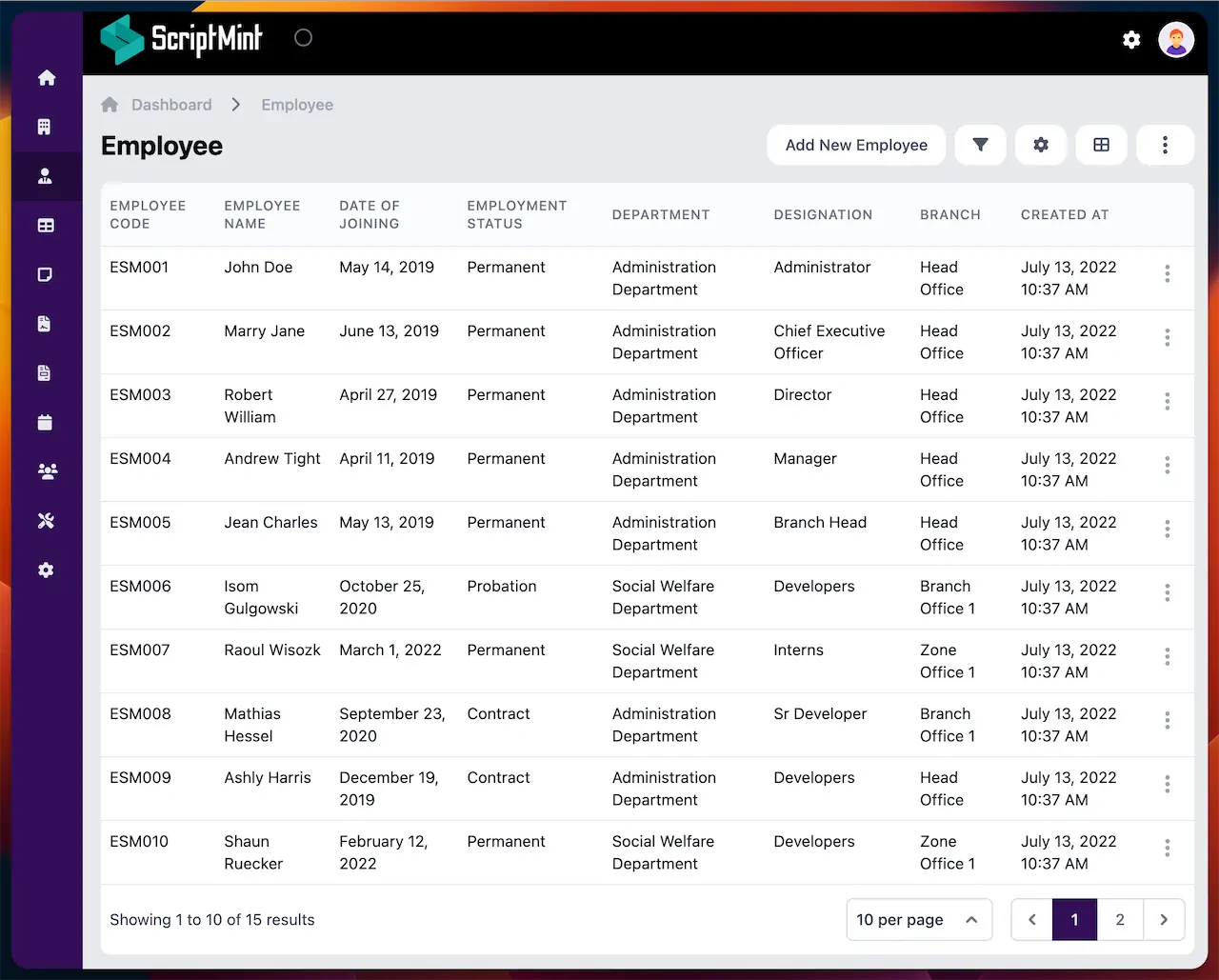 Available Permissions
| Name | Action |
| --- | --- |
| employee:read | List employees |
| employee:config | Manage employee config |
| employee:create | Create employees |
| employee:edit | Edit employees |
| employee:delete | Delete employees |
| employee-record:manage | Manage employee record |
| employee:export | Export employee list |
Users with "employee:config" permission will find a menu for configuration in the employee list. You can configure employee code number, show/hide middle name & also configure the Unique ID label. You will also be able to manage Employment Status, Employment Type, Qualification Level & Document Type.
Add an Employee
Click on the "Add new Employee" button to add new or existing employee. Enter the required information and click on the submit button.
If an employee is terminated or left & joins your company again then you can use add existing employee option.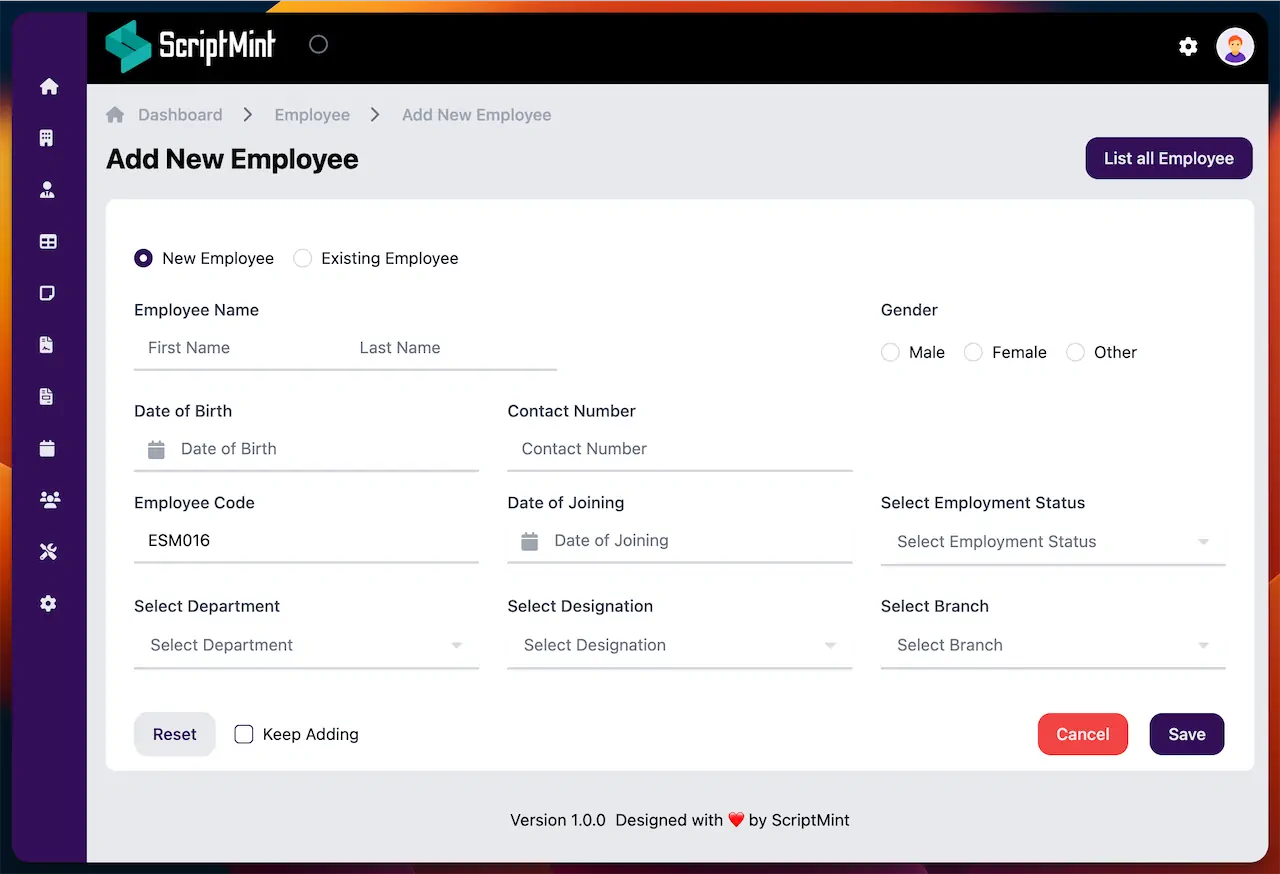 Employee Detail
Below is the screenshot of the employee detail page. You can list basic, contact, employment records etc in the employee detail page. Users having the "employee:edit" permission will also get an option to edit employee.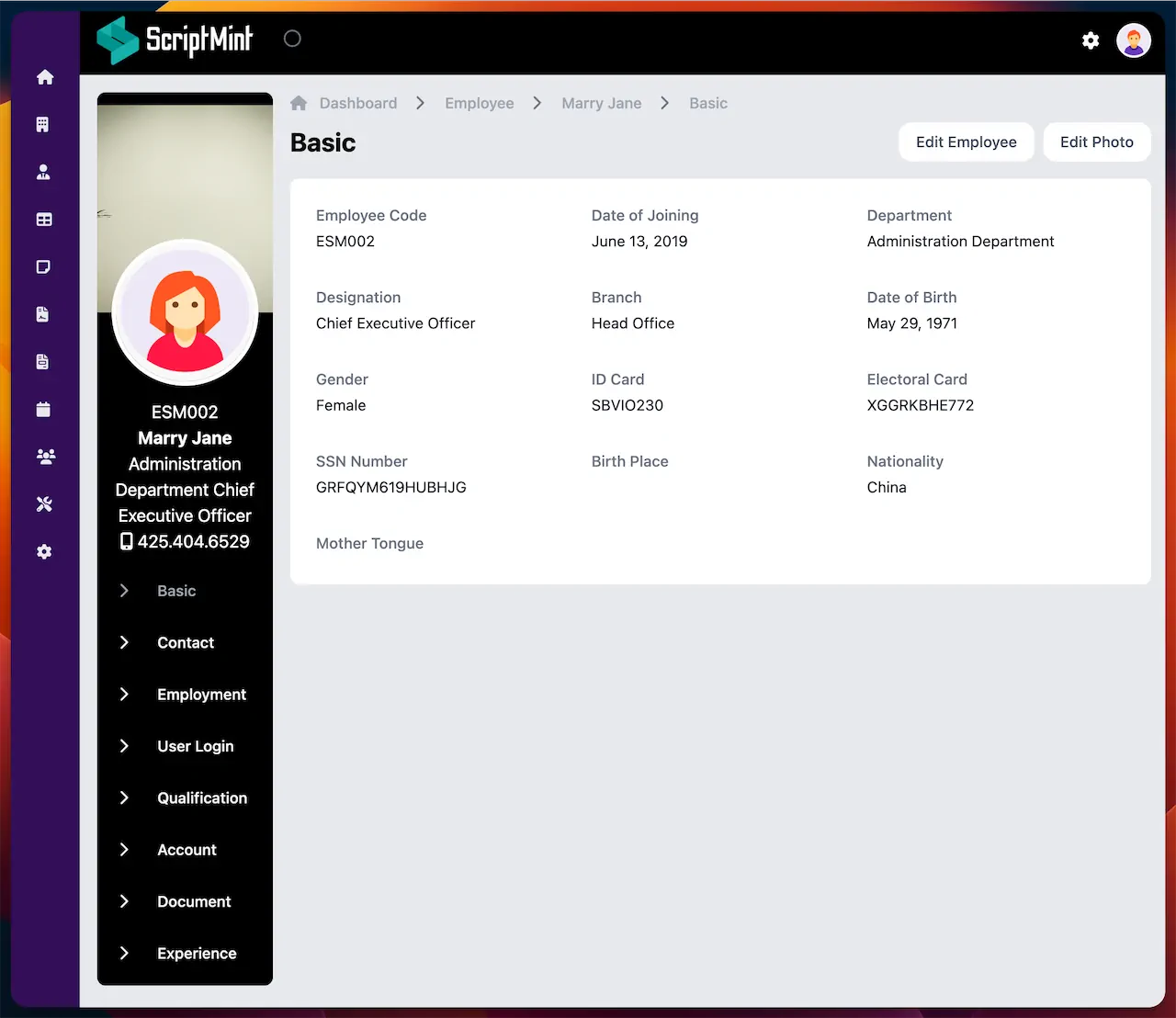 Employment Record
Users having "employee-record:manage" will be able to get list of Employment Records.
Employment Record is one of the most important part of employee detail. Employment Records can be considered as Promotion, Demotion or Transfer record of an Employee.
You can check from the below screenshot that the employee has 3 different Employment Record listed in descending order.
Anytime if there is change in Department, Designation, Branch or Employment Status then it is record with the date and generate a new Employment Record.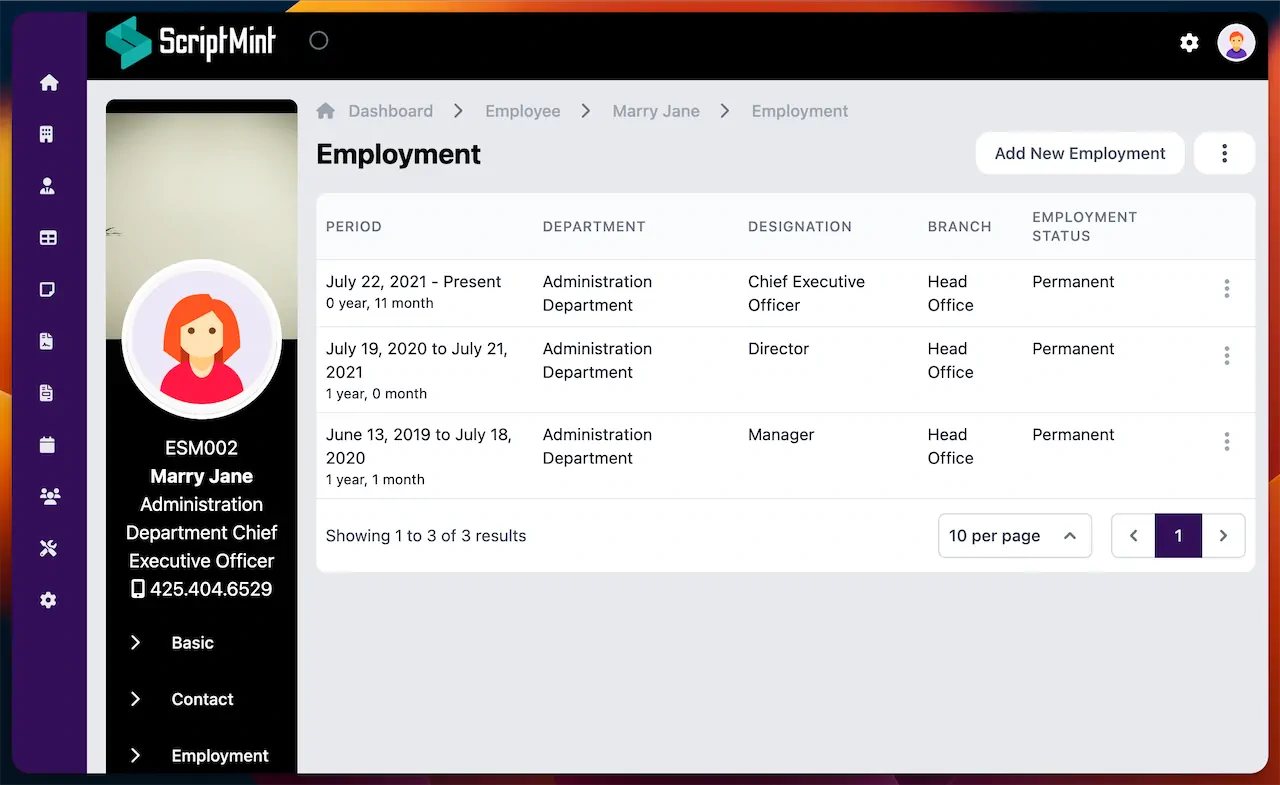 To change the Employment Record, Click on the "Add New Employment" button.
You can either end employment by entering the end date or change the Department, Designation, Branch or Employment by giving a start date.
You can also attach document with this Employment Record.